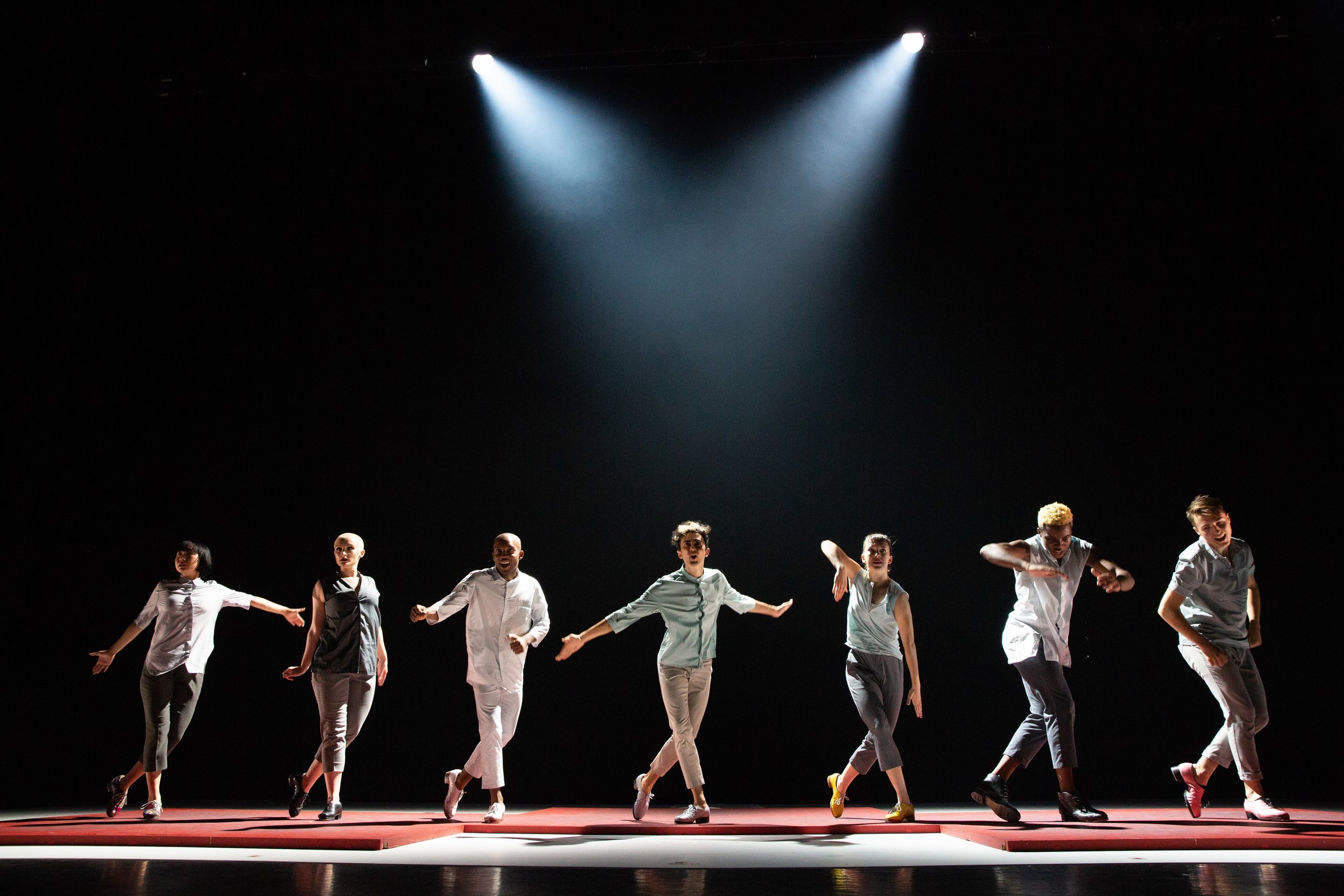 [Caleb Teicher is] A sleek dancer who possesses a beguiling combination of a relaxed upper body with switchblade feet…
It was awesome to see that high energy carry into the choreography--especially in the musical theater pieces ... Caleb Teicher's A Little Moonlight didn't skip a beat. So much fun.
- Maggie McNamara, Dance Spirit Magazine
Another highlight was the unflappable Caleb Teicher, who scraped his toes through sand in "I Wanna Be A Dancin' Man," choreographed by Robert Alton and Fred Astaire.
Caleb possesses rare grace and style that, when coupled with speedy and impressive footwork, makes him one of the tap world's leading young artists.
- Jacob's Pillow 2011 Festival Program
With his calm and collected cool, Caleb Teicher is 'suave with a groove' incarnate...
- Michele Kadison, ArtsAmerica.org
Caleb Teicher has the fire, the feet, and the insouciance.
– L.J. Sunshine, Brooklyn Rail
…what grace, what ease, what potential stardom…
– Eva Yaa Asantewaa, InfiniteBody
Caleb Teicher moving blithely through his quick-footed solo & linking phrases effortlessly. The transitions demonstrated his authority even more than spiffy turns or dropping into a split.
– Robert Johnson, NJ Star-Ledger
Click on a magazine to read more